Authentic Andalucia – (Off the beaten track)
Discover gems off the beaten track with our self-guided Inland Andalucia Road Trip through southern Spain.
Are you longing to escape the urban bustle and get away from it all? Our bespoke, self-guided inland Andalucia road trip is what you've been looking for!
Starting and finishing in Malaga, this rural-based tour of Southern Spain includes:
5 nights' accommodation in handpicked rural retreats, far from the madding crowds!
An on-hand virtual tour guide in the form of an easy-to-use, personalised app
An adaptable itinerary, allowing you a choice of activities: biking, hiking or wine tasting? You decide!
Flexible booking options, including free date changes up to 4 weeks prior to the start of your tour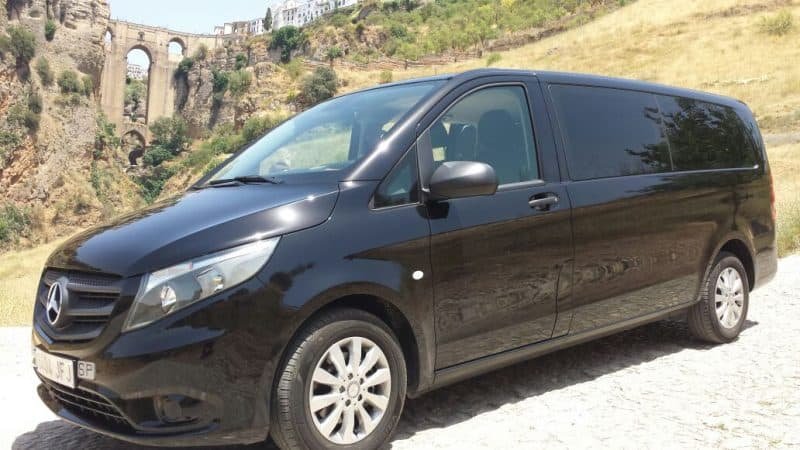 Highlights
Choose between cycling along a re-purposed railway track in the heart of the countryside, handling magnificent birds of prey with a professional falconer or hiking through the breathtaking landscapes of inland Andalucia.
Experience the delights of Andalucian produce and learn more about their production by visiting a 19th century working olive mill or a family-owned, boutique winery
Explore at your own pace in a private vehicle for maximum safety and security - choose between a hire car or your own private driver.
Travel in your own "Travel Pod" - composed solely of you and your pick of travel companions. Perfect for families or groups of friends!
Encounter a problem or have any questions? Our team of dedicated travel consultants are only ever a phone call away!
About the tour
Day 1, El Chorro and Rural Ronda
Your tour of Southern Spain begins here as you arrive in Malaga to collect your hire car or meet with your private driver. 
Using your personalised app as a guide, drive to the Caminito Del Rey to walk the world-famous pathway, high above the gorge of El Chorro reservoir. 
Stop at a traditional roadside restaurant – known as a venta– for a delicious lunch of local specialities. 
Continue to your accommodation – a rural hotel nestled in the mountains of La Serranía de Ronda.  
Day 2, The Sierra of Ronda
Today your Inland Andalucia Road Trip will continue with your selection of two activities.
Choose between:
A private wine tasting in a boutique, family-owned winery, led by a local expert

A half-day Birds of Prey Experience with a professional falconer committed to the conservation of Birds of Prey in Europe and beyond.
Return to your hotel for a post-lunch siesta,  or head into the beautiful town of Ronda to explore before the start of your private walking tour.
Your personal guide will show you the delights of  Ronda's enchanting old town, the Tajo Gorge and the iconic El Puente Nuevo.
Day 3, The Landscapes of Inland Andalucia
After breakfast, pack up your belongings and embark on a stunning drive through some of Andalucia's most beautiful and unspoiled landscapes, following the directions provided on your personalised travel app. 
We will recommend prime places to stop off along the way to take photographs and enjoy the views!
For today's activity, choose between:
An exclusive visit to a 19th-century country estate which produces organic extra virgin olive oil in the countryside near Antequera

Birdwatching accompanied by your own professional guide and expert "birder" – there to answer all your questions and tell you which wildlife to keep an eye out for.
After stopping for lunch at a specially selected local restaurant, travel on to the second base in your tour of Southern Spain – a rural retreat in the heart of the countryside not far from Granada.  
Spend a relaxing evening enjoying its facilities and dining in its in-house restaurant.
Day 4, A Day in Nature in Rural Granada
Today on your self-guided inland Andalucia road trip, you choose how you would like to spend your day. 
Choose between:
A fully-guided country hike, where you will discover the remarkable flora & fauna contained within one of Andalucia's areas of outstanding natural beauty.

A chance to get those endorphins flowing with a bike ride along one of the region's "Rails to Trails" cycling routes.  These paths trace the abandoned tracks of the famous Olive Train – previously used to transport olives to the capital of Madrid.
Day 5, The Mountains of Malaga
The final day of your Southern Spain tour has arrived, so let's make it one to remember!  This morning, you will enjoy a hike through the spectacular National Park of El Torcal in Malaga Province, one of Europe's most prized examples of a Kärst Landscape. 
Marvel at the towering limestone rock-formations and breathtaking views as you follow the detailed walking route provided on your personalised app. Don't forget your camera!
Enjoy a short drive to your final night's accommodation in another rural idyll – a secluded country hotel not far from the bustle of Malaga.  Spend the rest of the day relaxing and reminiscing about your trip. 
ALL TOURS ARE AVAILABLE AS PRIVATE TOURS FOR YOU OR YOUR FAMILY/GROUP/PARTY
Please enquire for prices
Enquire today
Please select the dates from those available and let us know group numbers and your starting location